October has shaped up to be an exciting month.
And Only 3 Days Before My First Zine is LIVE!
OCTOBER
I can't stress enough how intense of a month October has been, but it has been an incredible period of growth as well. I am so happy that my first zine, Spread debuts this month and can't wait to share it with you fine folk! Seeing my photography printed in a book, laid out was a true affirmation which would not be accomplishable without you guys!
I've been pretty busy creating new stuff and working diligently to produce a pretty neat micro-budgeted short film series. Check out some of the images and videos of what I've been up to below!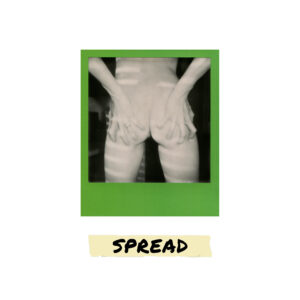 "SPREAD" Physical Copy Pre Order (Available OCT 31)
$29.00
Set to release October 31, SPREAD is an intimate and graphic look into Nicole and my relationship. Since inception, the format and ideology has changed significantly – but as it stands SPREAD is 32 pages of instant film and point and shoot photographs chronicling the last year's insanity, intimate moments, and erotic moments. Pre Orders will receive a discount and a small print. All physical copies will also include a digital copy. The initial run will consist of 50 numbered copies.
I recently directed my fifth music video for Phoenix band The Venomous Pinks. At this point, the Pinks are like family to me and working with them is always an incredible experience. This video was the most ambitious to date but I am beyond happy with the end result and am confident it's the best video I have ever directed. Almost a shot for shot remake of the Gym massacre in Brian De Palma's 1976 classic. Carrie – this music video stands as a pretty cool moment in my career. To check out the full thing before release consider making a $7 pledge to my Patreon.
I've recently added a whooooole bunch of BTS stuff to my Patreon – but I couldn't resist sharing this lovely clip with you guys. I always loved movies with dancing when I was a kid and idolized Gene Kelly. This is probably the closest I'll ever come to Gene.
I always opt for optimism.
But I am genuinely excited for all that's coming up next – such as:
Spread Goes Live Oct 31st
A New Book In The Works.
WAY more BTS content.
To see all of my work, behind the scenes content and more consider making a pledge to my Patreon. Pledges allow me to continue creating and often times help fund different shoots. Your support is always greatly appreciated.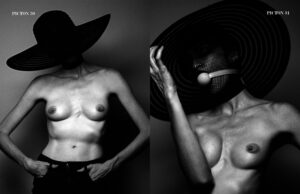 Picton Magazine Spread Print (16×20)
$299.00
I have also recently added this series of prints in 8×10 for a limited time for $99 each.
Copyright © *|CURRENT_YEAR|* *|LIST:COMPANY|*, All rights reserved.

*|IFNOT:ARCHIVE_PAGE|*
*|LIST:DESCRIPTION|*
Our mailing address is:

*|HTML:LIST_ADDRESS_HTML|* *|END:IF|*
Want to change how you receive these emails?
You can update your preferences or unsubscribe from this list.
*|IF:REWARDS|* *|HTML:REWARDS|*
*|END:IF|*