Hey, I'm Alexander Thomas
I've always had a love for film, literature, music and art. Growing up in Philadelphia I was fortunate to have parents that held these things in close regard and raised me accordingly. Because of this I developed a love of story telling, eventually to pursue a degree in screenwriting from Arizona State University.
After spending several years touring the United States, photographing bands on festivals like Mayhem Festival, Warped Tour, and Lollapolloza I started producing music videos and short films, eventually winning the Silent House Short Film Festival in 2013.  This foray into the creative industry led me to work with artists like Bullet For My Valentine, Klaypex and others with my work being featured in Revolver Magazine, AP, Vh1, MTV2, Huffington Post and more!
Around 2015, I began branching into other forms of art. After moving to Los Angeles, I primarily began shooting Portraiture, Fashion and a wide variety of video. I have had two books of work published, countless magazine publications, and a variety of commercial campaigns. Creating makes me incredibly enthused and I pour my heart and soul into every project I undertake.
Some More About Me
I live and breathe what I do, capturing it all as I carry along. Photography is more than a passion to me, it's something that I do daily and continuously work on perfecting. The spirit of adventure and story telling that drives me to create art also drives my other passions such as sailing, exploring and traveling, and aviation.
I am also an avid multi instrumentalist, who has been a part of several projects some of which currently are ongoing. When able to, I utilize my love and ability to create music to aid in the creation of various commercial products. I LOVE making new friends and always encourage you to reach out!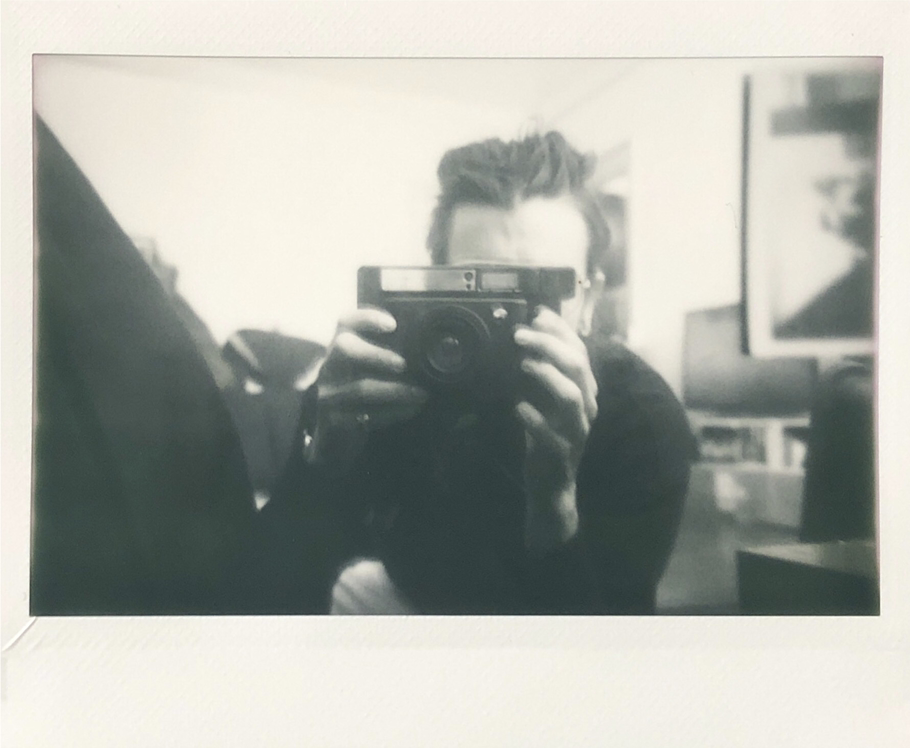 I have a love for shooting on obscure and offbeat film formats. This self portrait was taken on my Lomo Instant – a super amazing camera that allows for many creative experiments.